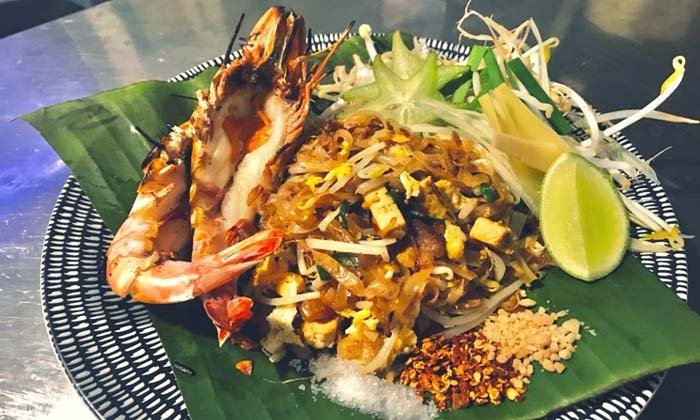 Pad Thai, the favorite Thai food menu for many people, which is the menu that is raised to be the national dish of Thailand. But our national food like this is very difficult to find a restaurant that is delicious.
We can say that in the past, we have lost a lot of emotions with unhealthy restaurants.

Travel will come to point out the delicious Pad Thai restaurant
that has been invented and updated from Michelin Star restaurants.
Everyone goes on the track together.

Phad Thai Shop, 100 years in Nan Province Phad Thai restaurant
that uses Chaopa recipes of the restaurant to cook.
Which, in addition to the specialties of the Pad Thai recipe, are
concentrated in the machine The surprise of this Pad Thai restaurant 

is Pad Thai. Every dish is created using a secret recipe adapted from a 

Michelin Star 
restaurant in Australia.
And incorporating, improving until the most delicious flavor



ddress: 99/6 Mahawong, Muang District, Nan Prov

Open-close time: 10.00-21.00 hrs.